About Us
Update Letters
Upcoming Meetings
Doctrine
Recommendations
Partners
Pastor's Planning
Randy's Testimony      
In 1960 at the age of 8, I received Christ as Savior at a camp in Hillsdale MI.  13 years later as my wife and I were praying-in the new year, on January 1, 1973, I sensed the Lord's leading to preach His Word.  I asked Him for a Scriptural confirmation and immediately saw 1 Thess. 5:24, "Faithful is he that calleth you, who also will do it."  In July 1975, we moved to Clyde OH where for 14+ years I served alongside Pastor James Lewis in many positions including Assistant Pastor, School Principal, Youth Pastor, and Radio Station Manager.  I spent one year in another ministry as a Learning Center supervisor and College Academic Dean in Conneaut, OH in 1980-81. In 1990, Mt. Zion Baptist Church called me as the sixth pastor in their thirty-one year history.  I served as their pastor until the Fall of 2013 when we launched into a full-time evangelistic ministry across America and Canada.
Shirley's Testimony
My mother always told me I went forward as a five year old child to receive Christ.  I could not remember doing that.  However, I did remember being under great conviction and going forward at the age of nine, but no one dealt with me about salvation.  So, for years I doubted my salvation and would cry at night, wondering if I was really saved.  When others gave their testimonies and could point to an actual date of their salvation, I would become upset because I could not remember my new-birth date.  Satan constantly used this tactic to trouble me. In 1980, as young married adults, we attended a special meeting where the speaker dealt with doubting your salvation.  I decided to end the torment that evening and received the full assurance of my salvation. I have not doubted since that time.
Our Family
God has given us three children, all serving the Lord in Independent Baptist churches.  Chris, our pastor, and his wife, Jenny, have three children.  Heidi and her husband, Dan, serve in an independent Baptist Church in northern PA.  Marcia and her husband, Bill, who are missionaries to the Philippines sent by our home church, have two children.
Our Education
Randy
In 1973, Randy graduated from Bowling Green State University with a BS in Education--a double major in Mathematics and Geography.  In 1980, he finished his Master's Degree from Bob Jones University.  He took one course toward his Doctorate from Detroit Theological Seminary.  In 2013.  Fairhaven Baptist College conferred on him an honorary Doctor's of Divinity Degree.  Randy also has completed the Black Law's Paralegal course, the Ham Radio operator's course, and several courses on Biblical Counseling from BJU. 

Shirley
In 1972, Shirley completed the three year Registered Nursing course from Toledo Hospital School of Nursing and passed her boards.  Her license is still current as she takes continuing education units. In 1980, she passed 25 credits, mostly in Bible and Education, toward her Bachelor's degree (from now defunct Ohio Bible College, Conneaut OH).
Our Hobbies
In our spare time, Shirley and I love reading, good music, writing, hiking, 4WDing, playing disc golf, and working puzzles.
Suggested Types of Meetings
Our 3-fold goal is found in Ephesians 4:11-12:  To Evangelize, Edify, and Equip. 
Therefore, with our background, training, experience, and goals, we can assist a local church by:
Revivals              

All Day services or Single services

Pulpit fill              

Speaking on Special Days              

Bible Conferences; Missions Conferences      

Family Camps & Couples' Retreats            

Family Emphasis Week or weekend

Thematic preaching on most any topic, esp. Family training, The End Time Events, Pentecostalism, The Church, Great     Doctrines, Discipleship, Separation, Finances & Budget, etc.
Both Randy and Shirley can train men, women, parents, workers, Sunday School teachers, and Christian School students and teachers.  Randy can preach in the chapels of Christian schools and colleges.  Shirley can speak at ladies' meetings or mother-daughter banquets in churches where Randy is preaching.  Often, the Pastor asks us to come for Shirley to speak to ladies at a Sat. luncheon or a split ladies' Sunday School class while Randy is teaching the men.
Additionally, Randy plays trombone and Shirley plays trumpet and French horn.  They have a booktable of many resources including 20+ books they have written.
Pastor, if you have a special need, feel free to contact us to discuss booking a meeting.  We travel the entire USA and Canada, but try to book meetings in each area as we set our itinerary 2 years ahead though occasionally, we have an open date here and there.

Click the links below to download our update letters. Thank you for your prayers and support for our ministry.
Come and see us:
Sun.-Thurs., Nov. 29-Dec. 3  Freedom Baptist Church                            
                                                      102 N Dove Ln, Copperas Cove  76522
Sun.-Wed., Dec. 6-9                Tabernacle Baptist Church
                                                      6601 S Fort Hood St, Killeen, TX 76542
Brief Doctrinal Statement of Starr Ministries
We hold to independent Baptist, doctrinal positions.
The Bible
We believe the original manuscripts were inspired of God and are preserved in the Authorized Version, the King James Bible for English speaking people. We reject all modern Versions. The Bible is inspired, infallible, inerrant, and God's final word in practice and faith. All Biblical quotations in our books will be taken only from the King James Bible.  We neither study from nor use other English versions.
The Trinity
God the Father, God the Son, and God the Holy Spirit are the three persons in the Godhead with different offices and functions, but with unity of purpose, attributes, and perfections. All three possess all the traits of deity, eternality, omnipresence, omnipotence, omniscience, immutability, etc.
Jesus, though pre-existent in Heaven with the Father in eternity past, came to earth born of a virgin, performed miracles, lived a sinless life, shed His blood, died on the cross for our sins, was buried in a borrowed tomb, and arose the third day for our justification. Today, His ministry is intercession for us at the right hand of the Father. Soon, He will return in the clouds for us.
Fall of Man and his need of Salvation
Man was created by the direct act of God, not by an evolutionary process. Because of Adam's disobedience in the garden, all men have sinned, cannot save themselves, and therefore, need a Saviour. We believe in a literal, burning Hell as the eternal punishment and torment of sinners who reject the Saviour, and a literal, eternal Heaven of wondrous bliss for those who accept Christ.
Jesus is the only One Who met God's qualifications to be that Saviour. We can only be saved by grace through repenting of our sin and placing our faith and trust in Him. The salvation He gives us is eternal and cannot be taken away. We are preserved forever. Christians have the responsibility to obey His commands.
We reject Hyper-Calvinism which says that God overrides man's will in order to save him because His grace is irresistible. We also reject Arminianism which says you can be saved and lose it. Rather, we believe God made salvation possible and made man a free moral agent to choose to accept or reject Him.
End Time Events
We are dispensationalists believing that God had different modes of dealing with men in different eras. However, He always operates by Grace. In like manner, we believe in the imminent appearing of Christ in the clouds at the Rapture of the Church, the Judgment Seat of Christ for Christians, the subsequent seven-year Tribulation on earth, the return of Christ with His saints at the end of the Great Tribulation, the battle of Armageddon, the establishment of His millennial reign on earth, the loosing of satan for a season, the Great White Throne Judgment of sinners, and the New Heaven and the New Earth. We are pre-tribulational and pre-millennial.
Separation
We also believe in and practice personal and ecclesiastical separation.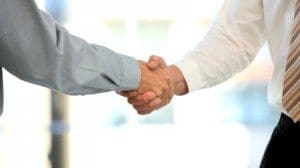 We rejoice in seeing folks saved, many at the altar making godly decisions, and pastors and their wives encouraged.
The work of an Evangelist is not a one man show.  While there is a great need for evangelizing, edifying, and equipping, and the fruit is real, the cost is great to accomplish this task.  God has met us on our initial survival budget, but we realized after four months the need to follow the advice of a veteran evangelist. 

The PURPOSE

He counseled us to raise support to: enable us 1) to go to churches who otherwise couldn't afford to take care of us, 2) to pay for unforeseen vehicle breakdowns and rising fuel prices, 3) to keep going in down times because of health problems, 4) to save for tire replacement, capital expenses such as vehicle/computer replacement, and rising insurance prices.  5) to secure more prayer support.  Those who give always pray more for what they give to.  In the spiritual battles we face on the evangelistic trail, we (like any missionary) need folks undergirding us in prayer.
The PROPOSAL
That evangelist told us that he had raised at least $1600/month which has kept him over the past 25 years.  However, with rising prices, that would translate to $2000/month as our target for support. 

Therefore, we need individuals and churches who believe in what we are doing to partner with us to underwrite our work all over America, Canada, and beyond.  We can surely use one-time gifts but are especially looking for partners who will promise ongoing monthly prayer and support.
The PROGRESS

As of the Spring of 2015, we have churches and individuals whose total ongoing commitment to support totals almost $1100, so we are 55% toward our goal.  Would YOU consider partnering with us in prayer and support?  Pastor, will you consider adding us to your missionary giving?  Our goal as always will be "fruit from our ministry that may abound to your account."  

The PROCESS

You can send us support by clicking the appropriate paypal button on our donate page.  Please click the link below to visit our donate page. Paypal will charge us 3.5% to transfer your gift.  On a $50 gift, we receive $48.25.  That would be a big help.  But if you would rather not send it by credit card on our website, write or email me your intention at randy@starr-ministries.com and send checks to:  Starr Ministries, 220 S Pine St., Red Lion PA  17356. 

For those who support us monthly with $50 or more, we want to say thank you by sending a first-edition copy of every new book OR other resource we produce as long as your support continues to come.  Your help is greatly needed and appreciated.  Thank you.